Find the Best Ampoule for your different skin concerns
A few drops away to the perfect skin
Ampoules are supercharged, highly concentrated serum packed with active ingredients that is designed to go deep into your inner skin layer to provide intense treatment and care to your skin concerns and issues. They usually come in smaller bottles with droppers.

So which ampoules should I look for or suit my skin the best? Just like how serum works, there is an ampoule for different skin concerns. That's why before choosing and looking into the products, you should always find out what your skin needs and what kind of skin concerns and issues your skin is experiencing.

Here we break it down into 6 different skin concerns – Dehydrated skin, dull and rough skin, stressed-out skin with breakouts, troubled skin, sensitive skin and Aging and sagging skin – to help you better find the right ampoule so read along!
For your Dehydrated Skin
Is your skin feeling dry and tight?
When it comes to dehydrated skin, MIZON Hyaluronic Acid 100 Apmoule delivers intense hydration to skin with 50% Hyaluronic Acid while preventing moisture loss by strengthening skin barrier with Ceramide and Raspberry extract. Not only does it plump your skin with moisture, it also improves skin's elasticity and reduces aging signs.
Tip: Apply 2-3 drops and massage all over the face using upward and outward motions until fully absorbed.
For your Dull and Rough Skin
Goodbye dull skin and hello healthy and glowy skin.
Start glowing by apply a few drops of our star-product KLAIRS Freshly Juiced Vitamin C Drop to get the glow on your skin. Packed with 5% of Vitamin C, this anti-oxidizing serum ampoule effectively reduces pigmentations, dark spots and prevents aging signs while brightens and events out the overall skin tone and complexion, giving the glow and radiant-looking skin.
Tip: Boost the effects of Vitamin C with KLAIRS Vitamin E Mask to get the extra glow and clear complexion.
Make Yuja your favorite fruit..and skincare.
This HANYUL Yuja Facial Oil gives the radiant and glowing effect that you are after. Enriched with Yuja fruit extracts and Yuja natural essential oil, this Facial Oil deeply moisturizes, nourishes and soothes skin. It rejuvenates and restores radiance skin with a healthy glow by delivering the energy, nutrients and vitality from Yuja. (it also smells just like Yuja!)
Wants more of Yuja? Try their Yuja Sleeping Mask that revitalizes your skin overnight!
For your Stressed-out skin with Breakouts
'I love breakouts' – said no one ever.
For those who have irritated, aggravated and sensitive skin that constantly experiencing breakouts, COSRX Centella Blemish Ampoule is here to rescue! Formulated with Centella Asiatica and Leaf Water extract, this ampoule prevents breakouts while calms, heals and recovers blemishes. Unlike other blemish-targeting ampoules, it does not try your skin out but help control sebum and keep skin well hydrated by restoring the balance between oil and moisture.

Tip: Apply morning and night after cleansing and toning. Use it with Centella Blemish Cream for specific spot treatments problematic areas.
For your Troubled Skin
Snail Mucin? Yes!
The ever-famous snail is well-known for its powerful healing, repairing and regenerating ability. Enriched with over 80% snail filtrate, MIZON Snail Repair Intense Ampoule intensively reduces and heals the appearance of acne scars, blemishes and troubled skin by regenerating skin and boosting skin renewal. Along with Hyaluronic Acid and Cocoa, it delivers anti-oxidants, nourishment and deep hydration to skin while firms up the skin, leaving skin clear, smooth and soft.
Tip: Use it along with MIZON All-In-One Snail Repair Cream to double boost the nutrients and skin regeneration progress.
For your Easily Irritated and Sensitive skin
Skin gets irritated easily? Don't worry, we have got one for you.
PYUNKANG YUL Face Oil contains 100% of natural and nutritious plant-based oils such as jojoba seed, sunflower, rosemary and geranium to keep skin looking youthful and radiant with moisture. This quick absorbing formula replenishes moisture deep into sensitive and easily irritated skin without any stickiness and greasiness.
Dermatologist tested. Paraben and mineral oil free.
For your Aging and Sagging Skin
Let the purple magic works.
Plump and firm up your skin with MISSHA Time Revolution Night Repair New Science Activator Ampoule. This highly concentrated Anti-aging ampoule provides intense care to aging and sagging skin with four kinds of Lactic Acid fermented ingredients. It firms up the skin by reducing the wrinkles, fine lines and other aging signs to restore skin resiliency and elasticity, leaving skin radiant and youthful again.

Read More K-Beauty BONIIK Blog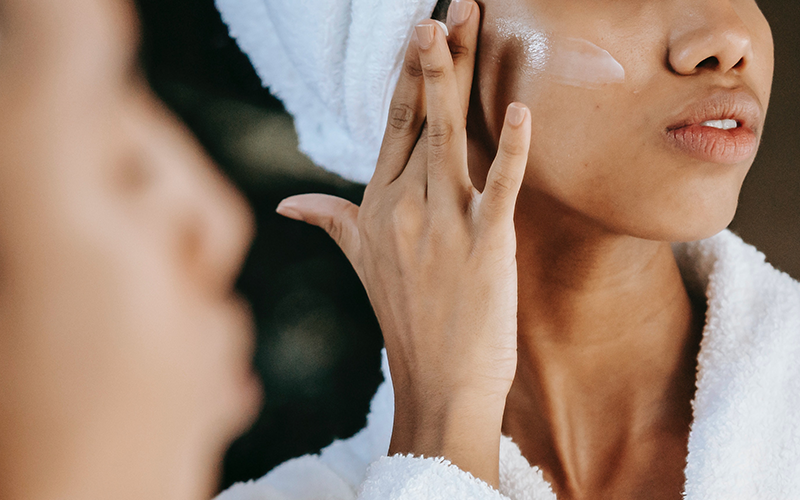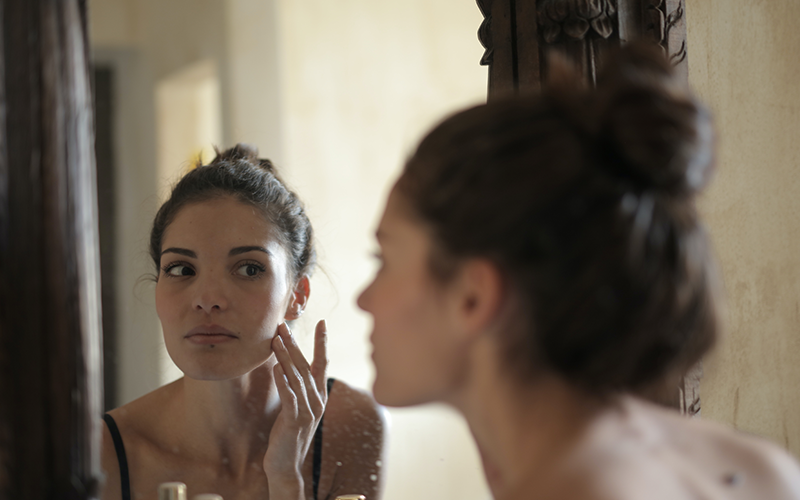 TIPS & TUTORIALS
Read more to find out what your skin concern is and what skin care products suit your skin the best!
Read more