The Top K-Beauty Trends for 2023
With its focus on natural ingredients, advanced technology, and hydrating, brightening effects, K-Beauty has gained a legion of beauty enthusiasts worldwide and has steadily grown to become a major player in today's beauty industry. Here we get into the top Korean beauty trends 2023 and how you can incorporate k-beauty trend products into your routine.
Trend 1: Skinimalisim
Cast your mind back to 2020 and what do you remember? The Covid-19 global pandemic altered our way of living in significant ways and saw many of us find a new appreciation for living more simply. For many, spending more time inside meant wearing less make-up and, in turn, simplifying their skincare routine.
We're predicting 2023 will see a continuation of this with people looking for minimalist beauty. This means saving time with multi-purpose yet efficacious skincare and uncomplicated routines that favour simple ingredients lists that are kind to sensitive skin. Climate change has also been a contributing factor to this trend with people looking for clean, sustainable products and prioritising ways to reduce waste. That's why we think k-beauty, multi-use products will be huge for 2023 so expect to see a rise of products which double up on different steps in your routine.
BONIIK recommends: KLAIRS Freshly Juiced Vitamin E Mask
This fan favourite mask has sold over 1 million products worldwide and can be used as a sleeping mask pack or daily moisturiser. Combining anti-oxidant Vitamin E and brightening Niacinamide, it takes care of moisturisation, skin tone and elasticity all at once.  
Trend 2: Glowing Skin
In 2023, there is going to be a real movement towards k-beauty trend products and hyper-glowing skin. Trending Korean skincare has always favoured brightening skincare and this year will take that to new levels. To achieve that incredibly dewy glow, look for hydrating products packed with antioxidants and hyaluronic acid which will brighten skin, fight sun damage with sun protection and treat hyper pigmentation. For make-up, play with highlighters and eye shadow palettes to achieve that iridescent look.
BONIIK recommends: THE FACE SHOP Yehwadam Jeju Magnolia Pure Brightening Serum
Made with Korean ginseng, pearl powder and White Magnolia flowers, this potent brightening facial serum revitalises dull skin by helping fade dark spots and hyper pigmentation to leave a healthy glow.
Trend 3: Healthy Skin Barrier
Where 2022 was all about Skin Cycling, 2023 trending Korean skincare leans into simplicity with a focus on products that strengthen the skin barrier. Essential for healthy skin with k-beauty, the skin barrier locks in moisture whilst keeping pollutants and bad bacteria out. A broken skin barrier therefore can cause inflammation, acne, itchiness and dryness. Two ingredients to pay attention to are Ceramides and Niacinamide which strengthen the foundation of the healthy skin barrier matrix by stimulating dermal collagen production.
BONIIK recommends: DR. JART Ceramidin Mist
Loaded with 5 different types of ceramides, this lightweight mist nourishes and repairs damage by creating a protective barrier on top of the skin to retain and lock in moisture.
Trend 4: Vegan Beauty
Loaded with natural antioxidants and vitamins, plant-based ingredients have always been popular in K-Beauty and now it seems like the rest of the beauty world is catching on! 21st century living is tough enough on our skin with pollution, UV damage and lifestyle stress all affecting our general skin health. Avoiding the harsh chemicals found in other beauty products, vegan skincare uses all natural ingredients and fermented ingredients is therefore much less irritating to skin and excellent for sun protection. This k beauty trend is better for the animals and better for us! Win, win!
BONIIK recommends: I'M FROM Mugwort Essence
Rich in vitamins and minerals, I'M FROM Mugwort Essence is made with 100% Mugwort extract. Can 1 k-beauty ingredient really do it all, you say? This one can. Packed with powerful antioxidant, anti-inflammatory and soothing properties, mugwort detoxifies the skin and soothes redness, inflammation and dehydration.
Trend 5 Jelly Skin
Move over glass skin! K beauty trends for 2023 are all about skin that is so hydrated; it looks like a bouncing plate of jelly instead of glass skin trends. First coined by beauty influencer Ava Lee, the #jelloskin hashtag has got over 14.5 million views on Tiktok (and counting). Jello skin is all about hydration, suppleness and firmness so look for products which boost skin elasticity and hydration to achieve that bouncy, plump and radiant look!
BONIIK recommends: SULWHASOO Essential Firming Cream
Formulated with goji berries, black beans, and arrowroot, this deeply moisturizing cream firms the skin, diminishes aging signs and increases elasticity for a youthful-looking, plump appearance, leaving skin soft, supple and bouncy.
Shop with BONIIK
Think you're ready to incorporate Jelly skin and vegan skincare into your skincare routine? Shop all the latest K-Beauty skincare products and stay up to date with K-Beauty product trends right here at BONIIK!
Read More K-Beauty BONIIK Blog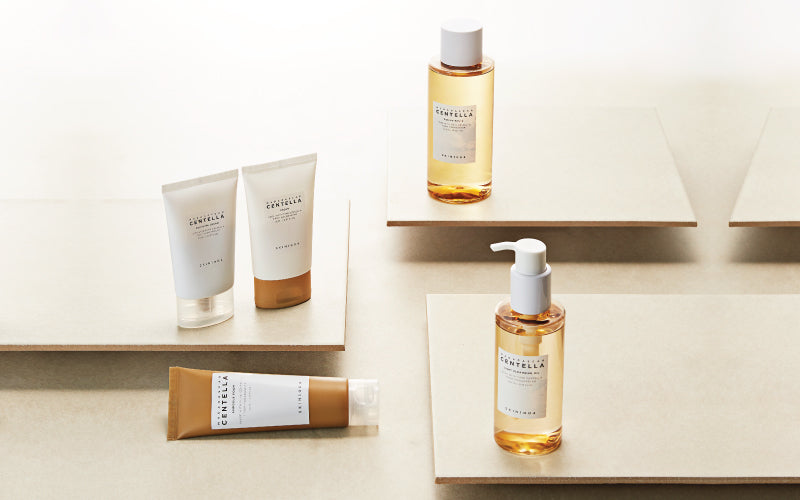 TIPS & TUTORIALS
Take care of the delicate skin around your eyes, they speak a lot about you! Find out which eye cream is the most suitable for you.
Read more