MAKE P:REM Safe Me. Relief Moisture Cleansing Foam Review
Proper skincare starts with a good cleanser that clarifies and keeps your skin hydrated without stripping away excess moisture. MAKE P:REM Safe Me. Relief Moisture Cleansing Foam is a gentle, non-irritating facial cleanser that we are loving!
Main Ingredients
MAKE P:REM Safe Me. Relief Moisture Cleansing Foam contains raspberry fruit extract, panthenol and glycerin to effectively eliminate impurities, dirt and residual makeup. At the same time, these ingredients help calm, moisturize skin and strengthen skin barrier to improve its moisture retention abilities. It is made with EWG green Grade Certified ingredients which means that it is safe to use even on sensitive skin and it is free from sulfates, parabens, synthetic coloring and artificial fragrances.
Some of our team members at BONIIK were keen to try this cleanser out because of its promising results, and we can tell you with full confidence that it did not disappoint! In fact, we were quite blown away by how a cleanser can be so gentle, yet effective without drying the skin out.
Texture
MAKE P:REM Safe Me. Relief Moisture Cleansing Foam has a smooth, creamy texture that lathers into a rich foam easily. It glides smoothly on the skin, effectively lifting away impurities while keeping the skin soft and moisturized at the same time. It has a gentle texture that leaves skin feeling fresh, hydrated and clear without any feelings of tightness.
Our BONIIK team loved how a little cleanser goes a long way in keeping our skin fresh, clear and moist. Also, it keeps our skin feeling hydrated even after washing which is beneficial for those with dehydrated skin, who would usually experience discomfort and tightness after cleansing.
How to Incorporate into Your Skincare Routine
We recommend double cleansing your face if you have any makeup on, starting with a micellar water or any oil-based cleanser of your choice. Next, dispense an adequate amount of Safe Me. Relief Moisture Cleansing Foam on your hands, add a few drops of water and lather into a foam. Gently massage over your face and rinse thoroughly.
Results
MAKE P:REM Safe Me. Relief Moisture Cleansing Foam is not just like your ordinary cleanser. With its skin-friendly formula and EWG Green Grade ingredients, it is no surprise that it should be a staple in your skincare routine. The cleanser's non-irritating formulation makes it ideal for sensitive skin; and thanks to its gentle texture that does not strip away excess moisture or natural oils, the cleanser is perfect for those with dry skin too!
Read More K-Beauty BONIIK Blog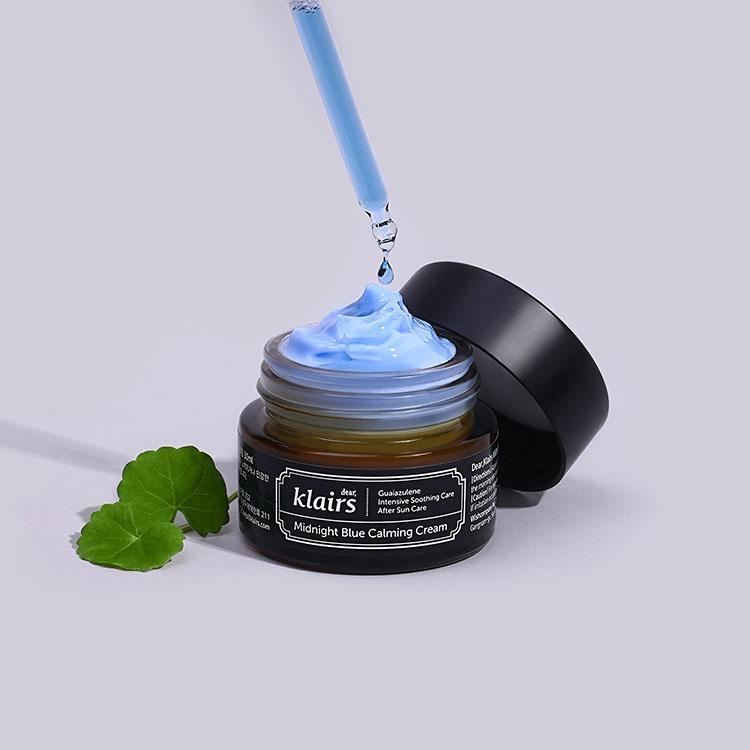 KLAIRS Midnight Blue Calming Cream Review
Go on, unscrew the cap or squeeze out a small amount of the cream (depending on which size you have) and take a look at that beautiful blue color! KLAIRS Midnight Blue Calming Cream is one of BONII...
Read more