KLAIRS Midnight Blue Calming Cream Review
Go on, unscrew the cap or squeeze out a small amount of the cream (depending on which size you have) and take a look at that beautiful blue color! KLAIRS Midnight Blue Calming Cream is one of BONIIK Team's favorite winter moisturizer to help soothe, repair, and deeply moisturize our skin.
Main Ingredients
This gentle moisturizer is made with Guaiazulene extracted from Chamomile Oil which is known for its calming effects, as well as Centella Asiatica which is packed with powerful skin soothing benefits to instantly heal sensitive, damaged and irritated skin. These ingredients are gentle enough to be used even on sensitive skin, because they do not sting nor irritate. 
Texture
KLAIRS Midnight Blue Calming Cream has a rich and smooth consistency that adheres and wraps around the skin well to keep it moisturized all night. It is ideal for night time use, especially in the colder months to shield your skin from dryness, keep it calm and soothe irritation or redness. This moisturizer seeps into your skin slowly, leaving a layer of moisture that keeps your skin soft and smooth. You will notice that the calming cream has a unique blue color to it, which is from Guaiazulene. But don't worry, you will not end up looking like Genie from Aladdin as the cream will instantly blend in when applied!
How to Incorporate into Your Skincare Routine
Can Klairs Midnight Blue Calming Cream Be Used As A Moisturizer? As the last step of your skincare routine, apply a generous layer of moisturizer to ensure that your previous skincare products are sealed in and your skin gets all the nutrients and moisture from it. Our favorite way is to apply Midnight Blue Calming Cream right after using KLAIRS Midnight Blue Calming Sheet Mask for maximum calming effects. Apart from that, we also like to mix a few drops of KLAIRS Midnight Blue Youth Activating Drop to make the consistency of the cream slightly lighter.  For best results, try the entire KLAIRS Midnight Blue collection.
Results
At first, we were a little skeptical about using this cream because of its rich consistency and some were concerned about greasy residue. But to our surprise, this cream does not feel heavy or sticky at all! In fact, it is so soothing that it instantly calmed red, irritated and angry skin. Our team with sensitive, irritated skin benefited the most from this moisturizer and said that they felt a significant difference after using it consistently. Regardless, even those with other skin types would use the cream again; those with oily skin type liked it better when mixed with a few drops of KLAIRS Midnight Blue Youth Activating Drop to make the consistency slightly less viscous.
Keen to try Midnight Blue Calming Cream to feel and see the magic for yourself? With two different sizes available here at BONIIK, you can either get the 30ml size to start or if you have been a loyal fan of KLAIRS, there's a 60ml tube for you!
Read More K-Beauty BONIIK Blog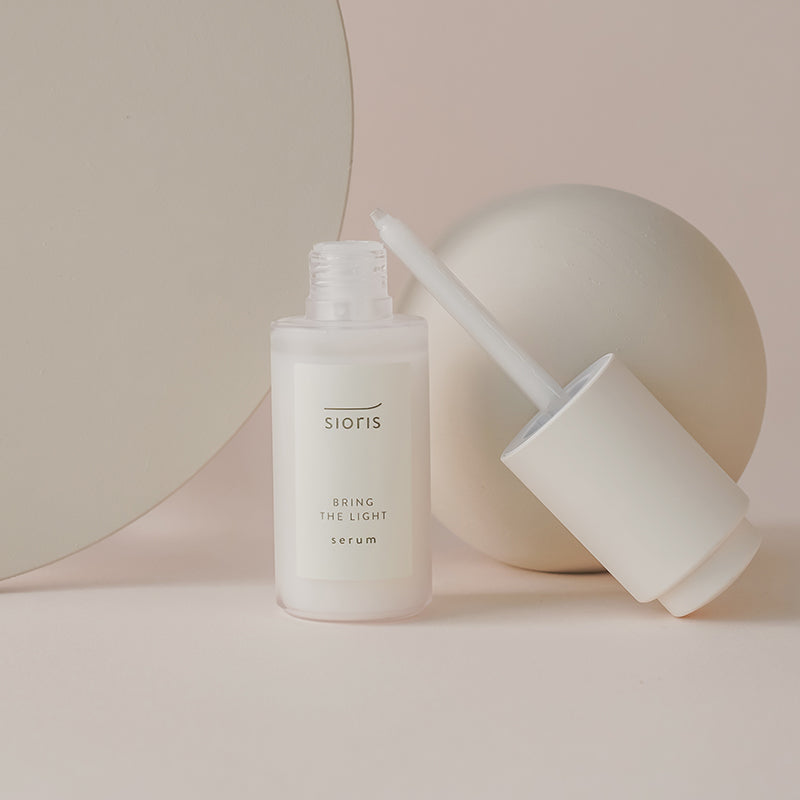 SIORIS Bring The Light Serum Review
Achieve brighter, luminous and softer skin with the power of natural, organic ingredients harvested at their peak freshness to nourish your skin from the inside! Here's why our BONIIK team can't ge...
Read more