COSRX Acne Pimple Master Patch Review
Got a zit that is bothering you? Heading out for a big day and suddenly a giant zit appears unexpectedly? Oh no… what should I do? Pop it and it will just make things worse!
Trust us, we all have been there! But guess what, these annoying, uninvited colonizers can be resolved quickly and easily using Korean beauty's ultimate hero - COSRX Acne Pimple Master Patch!
Main Ingredients
COSRX pimple patch Australia is made with hydrocolloid material that effectively absorbs sebum, impurities and acne secretion while protecting the skin against bacteria to speed up wound healing. These COSRX pimple patches work by relieving inflammation, fighting redness as well as dry out acne and pimples quickly to prevent acne scars and hyperpigmentation. Apart from that, its ability of absorbing gunk quickly also prevents the appearance of bumpy, uneven skin texture.
Texture
Because of its hydrocolloid material, COSRX Acne Pimple Master Patch has a slightly bouncy texture much like gelatin sheets that have just been soaked in water. In addition to that, they come in 3 different sizes to suit the size of your acne or pimples.
Our BONIIK team members were skeptical at first especially when it came to applying these patches over larger pimples. To our surprise, it worked perfectly and helped heal these stubborn spots in just a matter of hours! How good is the COSRX pimple patch? It is definitely a must-have in your Korean beauty routine if you have acne-prone skin or experience skin troubles like hormonal acne.
How to Incorporate into Your Routine
Using COSRX Acne Pimple Patches is very simple, all you have to do is thoroughly cleanse your skin with a Korean face cleanser of your choice. On clean, towel-dried skin, carefully peel off the pimple patch and apply it directly onto the required areas. When applying the rest of your Korean skincare routine, simply avoid the area that has been covered with the patch.
How long to keep COSRX Acne Pimple Master Patch on for? It is recommended to leave these COSRX pimple patches overnight or for a few hours before removing them. No peeking! Once you start seeing the pimple patch turn white, it means that the pimple patch is ready to be removed and you can simply peel it away gently from your skin.
Results
Add a little bit of patience and let the magic do its thing. Before you know it, goodbye pimples! Our BONIIK team members were impressed with the results that these little skincare heroes brought to our skin. Not only was the process quick, easy and pain-free, we thought that the process of removing all that gunk (yikes we know) from the used patches was very satisfying.
With its smooth texture that blends easily with the skin, it is easy to conceal your pimples and cover up acne. Our BONIIK team also found that these patches sit well underneath our daily makeup; although a little more blending and tapping is required, it helps give protection to allow these troubled spots to heal quickly.
COSRX Acne Pimple Master Patch vs Clear Fit Master Patch - how are they different? While both of these pimple patches act as wound dressings for your troubled spots, the latter is thinner and more plastic-looking compared to the original. Because of its thinner material, its corners can blend in better with the skin. Nonetheless, if your skin has stubborn acne or cystic acne, the COSRX Acne Pimple Master Patch would be a better option.
We hope you enjoyed BONIIK COSRX Acne Pimple Master Patch review! Add this to your wishlist for visibly clearer, blemish-free skin.
Read More K-Beauty BONIIK Blog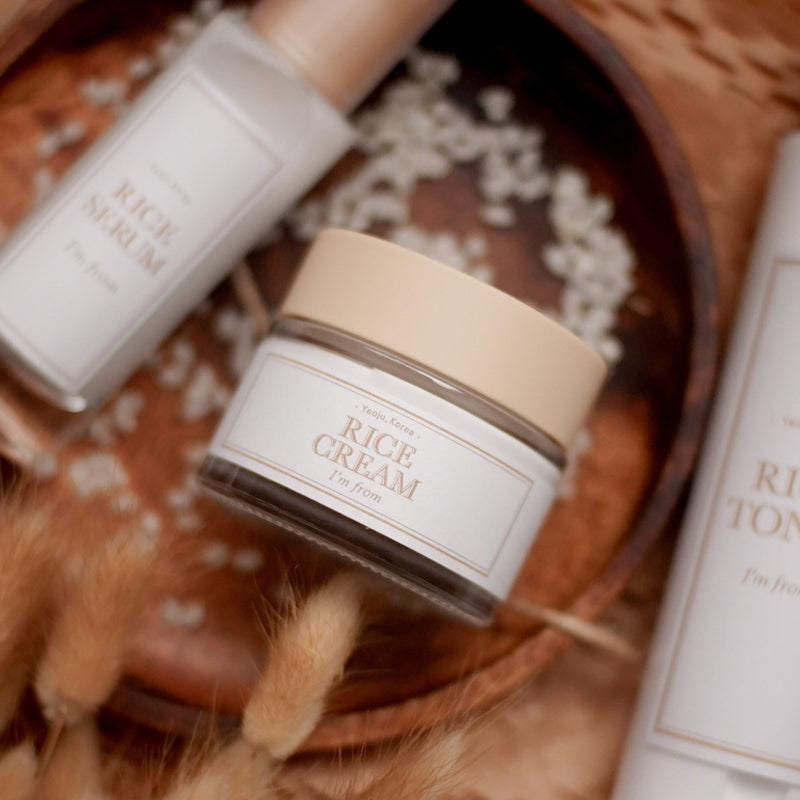 Our best selling rice cream review is now in! Find out what our team has to say about this gentle moisturiser.
Read more