Use in the following order:<a href="https://boniik.com.au/products/mizon-snail-repairing-foam-cleanser" title="MIZON Snail Repairing Foam Cleanser" style="color:#95B4D7">Cleanser</a>,<a href="https://boniik.com.au/products/mizon-snail-repair-intensive-toner" style="color:#95B4D7">Toner</a>
<p>Please check each individual product below for the ingredients: <ul> <li><a href="https://boniik.com.au/products/mizon-snail-repairing-foam-cleanser" title="MIZON Snail Repairing Foam Cleanser"><span>MIZON Snail Repairing Foam Cleanser</span></a></li> <li><a href="https://boniik.com.au/products/mizon-snail-repair-intensive-toner" title="MIZON Snail Repair Intensive Toner"><span>MIZON Snail Repair Intensive Toner</span></a></li> <li><a href="https://boniik.com.au/products/mizon-snail-repair-intensive-essence" title="MIZON Snail Repair Intensive Essence"><span>MIZON Snail Repair Intensive Essence</span></a></li> <li><a href="https://boniik.com.au/products/mizon-all-in-one-snail-repair-cream" title="MIZON All In One Snail Repair Cream">MIZON All In One Snail Repair Cream</a></li>
</ul>
Customer Reviews
Write a Review
Ask a Question
Filter Reviews:
steps
instructions
relief
sleeping pack
hyaluronic acid serum
travel
textures
cleansing oil
breakouts
Korean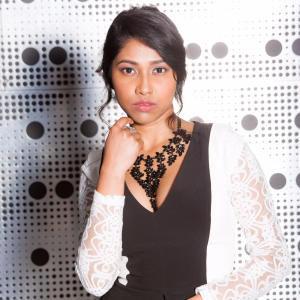 JZ
08/11/2021
Jennifer Z.

Australia
O what a product!!
It was my first time using Korean products and I was sceptical. I still wanted to give it a try. I followed the steps as per instructions on the packaging, its super simple. I did get a few breakouts in the first few days but it all cleared our within a week of use. My skin feels supple and smooth and NO BREAKOUTS at all, which is a relief. It also doesn't dry out like and my skins feels hydrated all day. I use it in the morning and evening. I have been using this kit religiously for the past 3 weeks now. Can't recommend it enough, specifically for people with sensitive skin. I'm already planning my second set of order with other products from BONIIK.
10/11/2020
Pinky C.

Australia
Love it
I love it. So handy for travel and love all of its textures. So excited to see the results soon. I have ordered the cleansing oil, hyaluronic acid serum, and the sleeping pack as well. I am starting my 10 korean skin care routine.