10-Step Korean Skincare Routine Upgraded
The 10 Step Korean beauty routine… "Glass Skin"… "Honey Skin"… you've probably heard these K-Beauty terms mentioned more than once. That's because Koreans are known globally for their ageless, supple and flawless complexion that looks amazing even without the use of any makeup products which, of course, we all want to emulate. Their flawless healthy skin can be attributed to a number of factors including the use of skin-friendly skincare products, as well as maintaining a proper skincare routine from early adulthood.
What is K-Beauty?
Basic question, and we're glad you asked! We can say K-Beauty or short for Korean Beauty are the skincare, makeup products and practices that originates from South Korea. South Korea has recently gained popularity as a destination for innovative, trending and highly efficacious beauty products, with proven results to improve your skin condition.
How is K-Beauty different? One of the most notable differences between Western or conventional beauty practices is that Korean beauty uses multiple layers of products applied in a single routine. Often, this comprises of cleansing your face twice, applying toners, serums, essences, creams and of course the iconic sheet masks that you can (quite literally) see everywhere!
Apart from that, there is a mix of different ingredients used to tackle various skin concerns and to suit individual skin types. For instance, using age-old, gentle and natural ingredients like ginseng, green tea, honey, rice, pearl extract, snail mucin, and so on. Modern scientifical ingredients like hyaluronic acid, antioxidants, vitamins are also added to mix, thus creating the perfect concoction to cater to all your skin needs!
So what is all the fuss about?
Well, layering skincare products has been proven to help promote moisture absorption and effectiveness of other beauty products and the famous 10-step Korean skincare routine involves the use of 10 different products applied layer by layer, with each product gently tapped and massaged into the skin in between each step. With more steps than your typical cleanser-toner-moisturizer skincare routine, the thought of applying 10 Korean skin care steps may seem rather complex, especially for beginners.
So, what are the steps in a Korean skin care routine? Don't worry! We are here to break down the 10-step K beauty skincare routine and show you how flexible it can be to suit your skin's needs. Let's get into it!
Let Your Double Cleansing Efforts Pay Off!
How many times have you found yourself struggling to remove that stubborn foundation or waterproof eyeliner? And how many cotton pads did you have to go through? Probably quite a few. If you are unfamiliar with the concept of double cleansing, it basically means cleansing your face twice – once with an oil cleanser like makeup removers; and once more with a water-based facial cleanser like your usual face wash. Oil-based cleansers work by attracting oil and drawing out impurities like makeup residue, sebum and dirt from your pores and surface of your skin. Therefore, if you are using makeup or sunscreen, it is best to double cleanse your face to prevent clogged pores.
KLAIRS Gentle Black Deep Cleansing Oil and KLAIRS Gentle Black Fresh Cleansing Oil are two oil-based cleansers made with plant and nut seed oils that will keep your skin silky smooth. They gently melt away impurities without tugging at or excessively stripping away moisture from the skin. If your skin is on the drier side, go for the deep cleansing oil with more emollients to deeply nourish and moisturise your skin. But if you are looking for something lighter, or if your skin is on the oilier side, you can opt for the fresh cleansing oil which is less dense but still provides your skin with the clarifying benefits of double cleansing.
Well now, we can't just leave our skin looking oily can we? This is where our facial wash comes in! After rinsing or wiping away your oil-based facial cleanser or makeup remover, use your facial wash the same way as you normally would. SOME BY MI Snail Truecica Miracle Repair Low pH Gel Cleanser is a gentle face wash that eliminates dead skin cells, impurities and excess sebum. With a pH similar to our skin and enriched with snail mucin, it works by strengthening and rebuilding the skin barrier, boosting skin elasticity and repairing damaged skin. You can even use this cleanser if you are not double cleansing.
Add this for Instantly Smooth Skin
If we were to list the top 5 things that could make your skin glowing and smooth, exfoliators would probably be at the top of the list. Exfoliators work by sloughing and peeling away dead skin cells, boosting skin cell regeneration and helping to even out skin tone for a visibly smoother, brighter finish. Exfoliators come in two main types – physical exfoliators have granulated textures that will scrub away dead skin cells from the surface; chemical exfoliators work by penetrating into the skin and pores to dissolve dead skin and unclog pores. While exfoliators should only be used 2-3 times a week, doing so consistently will surely make a difference on any skin type in the long run. 
SULWHASOO White Ginseng Radiance Refining Mask designed for all skin types that will whiten, clarify and illuminate complexion. It has a soft, gel-like texture that gently exfoliates dead skin cells and impurities from the skin's surface and pores when massaged, resulting in a luminous, rejuvenated finish. On top of that, its ability to boost skin cell regeneration can help soften the appearance of aging signs like fine lines and wrinkles, as well as enhance the skin's natural radiance.
For our sensitive skin beauty lovers, fret not because we've also got the perfect facial exfoliator for your delicate skin. COSRX Low Ph Good Night Soft Peeling Gel gently exfoliates dead skin and impurities to reveal a radiant complexion.
Formulated with PHA and 3 types of hyaluronic acids, it's the ideal exfoliator for
sensitive skin types as it ensures your skin stays moisturized and supple whilst
unclogging the pores.
Smooth on a Dessert Mask for Your Skin
It is no doubt that masking has become a way for us to relax, relieve stress and have an enjoyable bit of time to ourselves! This once-in-a-while treatment is not just beneficial for our overall well being, but it is something that every skin type would be thankful for!
What's delightful, silky-smooth and moisturising? You guessed it right, it's I'M FROM Honey Mask! Made from 38.7% real honey from Jiri Mountain, this wash-off face mask is rich in nourishment, moisture and anti bacterial properties that can help maintain healthy and smooth skin. Its rich, creamy texture that is similar to a crème brule leaves a comfortable finish that wraps around and adheres to your skin well. Perfect for 'me time' moments, or when you need to unwind and reward yourself after a productive day! Enjoy other honey skincare!
Don't Forget to Set the Tone Right
Before applying the rest of your skincare products, it is important to ensure that your skin is properly toned with a hydrating toner. Regardless of your skin type, investing in a good quality toner can make a huge difference as it helps remove any residual impurities and boost the absorption of your remaining skincare steps.
Whether your skin is dry or oily LANEIGE Water Bank Blue Hyaluronic has a toner for you with two dedicated essence toners in their collection specifically
formulated to address each skin concern.
There's one for Every Possible Skin Concern
A day without a facial serum feels like… Err we can't even imagine. Don't let your specific skin concerns bother you because a facial serum is here to the rescue! Essences and serums are at the heart of any Korean beauty routine, especially the 10-step routine. Why is that? Well, this is because despite their lightweight, often watery or slightly viscous texture, they are packed with high concentrations of antioxidants, vitamins and nutrients that will absorb deep into the skin's layers to target your skin woes! No matter what your skin concern is – oiliness, acne prone skin, blackheads, dehydration, wrinkles or dark spots, essences and serums are your best friends!
There's a reason this KLAIRS Freshly Juiced Vitamin Drop is a global best-seller. Gentle enough to be used on all skin types, this brightening serum is infused with 5% pure Vitamin C and Centella Asiatica extract. It improves skin tone and texture by revitalising dull complexions and helps protect the skin from UV damage.
Repair with a Tried-and-Tested Solution
If irresistibly smooth, plump and glowing complexion is one of your Korean skincare goals, you need this Korean beauty serum in your routine! Discover one of the best kept beauty secrets of Korean women from the Joseon Dynasty where they applied the finest traditional herbal ingredients to preserve their skin's youth and radiant complexion. BEAUTY OF JOSEON Glow Serum Propolis + Niacinamide is a repairing and brightening serum that provides your skin with the nourishment it needs for visibly smoother complexion! With 60% propolis and 2% niacinamide, these ingredients work harmoniously to restore dewy, silky complexion like a newborn cherub.
Here's an Extra Shot for Extra Juiciness
Step up your Korean essence, serums or even moisturisers with a few magical
drops of COSRX Hydrium Triple Hyaluronic Moisture Ampoule! You can think of
ampoules as a highly concentrated version of your essences and serums, designed to supplement your Korean skincare routine or give your skin a much-needed boost when it is not cooperating. Simply mix in 2-3 drops with your usual facial essences, serums or moisturisers before applying it onto your skin. You can even apply them directly onto your skin after toning.
Enriched with Vitamin B5 Panthenol and Hyaluronic Acid, COSRX Hydrium Triple Hyaluronic Moisture Ampoule delivers intense hydration to dry, flaky skin and helps to improve elasticity and suppleness.
Don't Forget Your Peepers!
We all have been told countless times about the importance of caring for our eyes. Our mothers are right, the skin around your eyes is the first to show visible signs of aging as it is the thinnest and most delicate, which is why using eye care products like eye creams and under eye patches is an important step that should not be skipped!
Let the skin around your eyes soak in MIZON Black Pearl Eye Gel Patch. Made with Black Pearl, diamond, and blackberry extracts these gel-like patches deliver antioxidants whilst improving the appearance of fine lines and dark under eye circles by brightening and firming the skin. Specifically formulated for delicate skin, Korean eye masks are one of our favourite ways to indulge in a spot of self-care and your newly brightened peepers will thank you for it.
Tip: Place it inside the fridge just before application for added cooling and soothing effects. You can even apply the patches on other parts of your face.
Nearly there... Perfect Your K Beauty Routine with a Moisturiser
Now that you have properly layered your skincare products, it's time to finish your skincare routine by smoothing on the perfect facial moisturiser. How exciting does that sound? Not only should your skin feel supple and smooth to the touch, we are certain you will be more than pleased with yourself for making it this far in your K- Beauty routine!
Finalise your Korean skincare routine with a brightening facial moisturiser
like GOODAL Green Tangerine Vita C Dark Spot Care Cream! This popular
moisturiser is packed with an abundance of antioxidants to nourish the skin whilst brightening and delivering lasting hydration. Formulated with 62% revitalising green tangerine extracts, arbutin and Niacinamide, it effectively targets and helps diminish dark spots and uneven skin texture. When it comes to improving signs of sun damage, this cream is going to be your best friend as green tangerine extract contains up to 10x more Vitamin C extract than mature tangerines!
Tip: Use during the day or at night to help combat the early formation of fine lines and wrinkles, while illuminating your complexion!
Is your sensitive skin making it hard to pick a moisturiser? We know how it feels. Let us introduce you to MAKE P:REM Safe Me. Relief Watery Cream! This gentle Korean facial moisturiser is made with 74% Opuntia Ficus-Indica Root Extract from Jeju Island in Korea and delivers a boost of hydration to recharge dehydrated, dry skin. Its gel-like texture makes it ideal for sensitive skin as it cools, soothes and calms dehydrated and irritated skin.
It's All Fun and Games Until…
Outdoor activities are fun, and of course a great way to socialize, de-stress and enjoy the sunshine. That is until your skin cries out loud and turns angry red, which is why sun protection is very important even when the weather is cloudy. Sun protection helps preserve your skin's youthfulness, elasticity and health by blocking harmful UV rays that can cause damage to the skin layers. One of the major concerns for a lot of people (us included), is that a lot of face sunscreens in the market leave noticeable white cast on the skin, especially when applied underneath makeup!
Keep your skin safe with our skin-friendly sun protection designed for all skin types – BEAUTY OF JOSEON Relief Sun: Rice + Probiotics! Formulated with 30% Rice extract and grain probiotics, this lightweight, organic sunscreen can regularly be found on beauty blogger's 'holy grail lists' thanks to its creamy, easy-to-apply texture and calming, brightening benefits. Rich in vitamins and minerals, it also provides deep nourishment to every skin type and sits well under makeup thanks to its blendable finish without white cast. No excuses now.
For a Quick Hydration Boost On the Go
Got somewhere to go but your skin is in need of hydration? Let your skin find solace in DR. JART Ceramidin Mist! This creamy, deeply moisturising yet lightweight facial mist is made with ceramides that will not only enhance and repair skin barrier, it leaves a glowing, dewy finish that will not disturb your makeup or make your skin feel overly wet. DR. JART Ceramidin Mist is an excellent facial mist especially for those with dry, sensitive skin types.
We can all agree that the 10-step Korean skincare routine is not the quickest skincare routine out there, but we can tell you it is DEFINITELY worth the time and energy because we all want dewy, fresh complexion! The 10-step Korean skincare routine works wonders in allowing your skin to properly absorb nutrients from every single step, to give your skin its much-needed nourishment and supple, bouncy finish especially with all the tapping, patting and massaging involved at every step. So what are you waiting for? Join us on your K-beauty journey and see the visible changes on your skin for yourself when you follow each step of the Korean skincare routine order!
Now that you have a better understanding of the 10 step Korean skincare routine, why not view our range of skincare products and get started?
Not sure where to start your healthy skin journey? We've got you! Take our K-beauty skin care quiz to find the perfect Korean skincare routine below.
Read More K-Beauty BONIIK Blog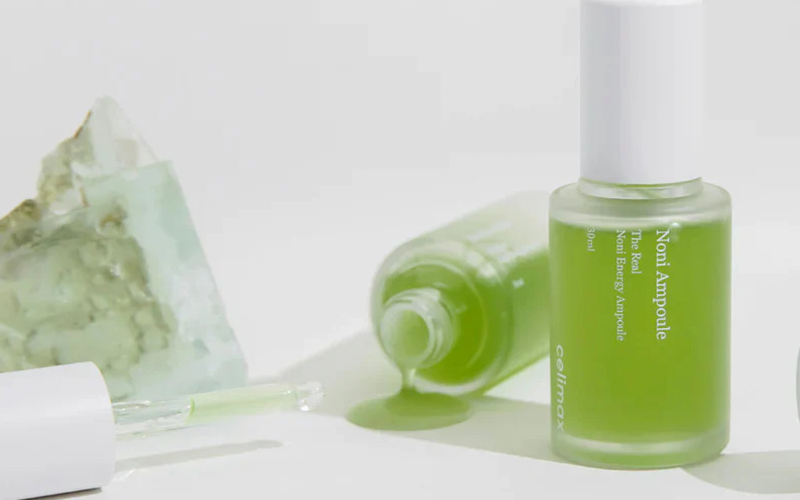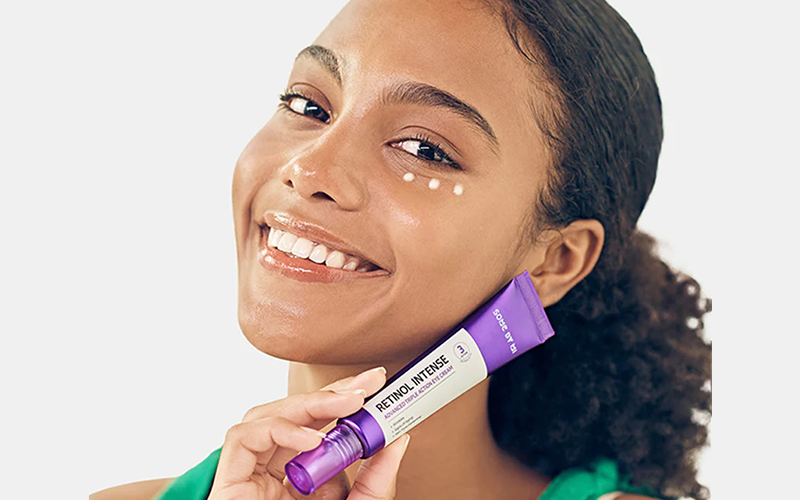 INGREDIENT REVIEWS
Retinol or Vitamin A is a popular ingredient known for its anti-aging properties. But did you know it can benefit all skin types too?
Read more