K-Beauty Hidden Gems to Transform Your Skin
We'll name a few ingredients and your task is to tell us what they are and how they benefit your skin! Sounds simple enough? Okay then, put your devices away for this one (no cheating!😉).
Salicylic Acid, Niacinamide, Adenosine.
Wasn't that hard wasn't it? You've probably heard of them, have used or are currently using them in your day to day skincare routine. Although often overlooked and maybe not as well-known as their Vitamin C and E buddies, these 3 ingredients are among the few 'hidden gems' of Korean beauty thanks to their skin-transforming abilities that will leave you mind blown. Alright, let's explore them in greater detail.
Salicylic Acid: our trustworthy zit-zapper
Struggling with stubborn acne and overly 'shiny' complexion? Salicylic Acid is here to help! Salicylic Acid is a form of Beta Hydroxy Acid or BHA, which is a term that is commonly thrown around especially in the exfoliators arena. It is an oil-soluble ingredient that is highly effective in eliminating excess sebum, unclogging pores and exfoliating oily, acne-prone skin. The way it works is that is dissolves dead skin cells to clear out breakouts, remove surface impurities and even out skin texture. A common natural source of salicylic acid is Willow Bark, which acts as an anti-inflammatory agent when added to skincare and is known for its potent sebum controlling properties.
If you are someone with oily, acne-prone and troubled skin, then salicylic acid is your new best friend. Unsurprisingly, incorporating salicylic acid into your skincare routine is not that much of a hassle because they are readily available in the form of cleanser, serums and even moisturisers. COSRX Salicylic Acid Gentle Cleanser is a clarifying facial cleanser formulated with salicylic acid, tea tree extract and other botanical ingredients that combat acne while keeping your skin feeling refreshed and clear. It has a dermatologically tested and hypoallergenic formula that makes it suitable as a daily cleanser especially in the morning to keep your skin clear all day.
An important consideration when using salicylic acid or any chemical exfoliants is that it should not be mixed with Vitamin C or retinol as it may cause reactions and hinder its effectiveness. So, what should I do then if I need something to control sebum and eliminate spots? That's a good question! We recommend pairing salicylic acid with gentler ingredients such as hyaluronic acid, Vitamin E or even propolis which are known to be beneficial in improving skin texture and complexion. BY WISHTREND Quad Active Boosting Essence contains active ingredients including salicylic acid and propolis to help maintain optimal moisture balance of the skin, at the same time leaves your skin supple, smooth and glowing. It removes excess sebum and impurities trapped within the pores and on the surface, revealing a healthier-looking skin. This unique combination of ingredients is excellent as an all-in-one skin saver to rescue troubled skin.
Can't wait to see this magical ingredient in action? You are about to see its powerful anti-inflammatory, acne controlling and other skin-loving benefits that help give you clarified, smooth and healthy skin! Who knew just a small amount of salicylic acid could rescue your skin from numerous troubles ranging from oiliness, acne and uneven skin texture?
Niacinamide, will you be mine forever?
Known as an 'it' ingredient in almost any brightening and whitening skincare routine, we're talking about Niacinamide my friends! Niacinamide is a form of Vitamin B3, which is a multitasking ingredient known for its abilities to deliver moisture, maintain optimal moisture balance, brighten and whiten complexion as well as increasing the skin's abilities to repair itself.  It is also ideal for all skin types, including those with sensitive skin thanks to its anti-inflammatory benefits that reduce breakouts, minimize the appearance of enlarged pores as well as strengthen and rebuild skin barrier to make it less prone to irritation and sensitivity. And to add more excitement to the mix, did you know that niacinamide can eliminate dull complexion, diminish spots and pigmentation too? Your skin is definitely in for a treat with this ingredient!
If you feel that your skin appears dull, you are not alone and niacinamide is a quick fix to that! Reap the benefits of Niacinamide with SIORIS Bring the Light Serum, a lightweight and fast absorbing serum made with Korean green plum water, broccoli and grape seed oil. It has a gentle formula that is enriched with niacinamide to boost the skin brightening and whitening effects, energize your complexion and leave it appear glowing and smooth.
Because of its non-comedogenic and skin-friendly nature that is well tolerated by most, if not all skin types, niacinamide is safe to layer on your skin. Who can refuse an overnight treatment to brighten, even out skin texture and tone? We only have eyes for our star moisturizer (and/or mask depending on how you use it), KLAIRS Freshly Juiced Vitamin E Mask which doubles as both a moisturizer and mask pack. It is rich in Vitamin E and niacinamide to brighten complexion, even out skin tone, fade blemishes and maintain optimal moisture balance for smooth, flawless and bouncy skin.
With its power to dramatically improve your skin, step up your skincare routine with niacinamide! Whether you are a newbie or a self-proclaimed skincare junkie, this ingredient is one that you would probably never refuse, because its everything your skin always wanted- radiance boosting, moisturizing, balancing and so much more!
Adenosine, adenosine, grant my wish of ageless skin
This skin plumping, firming, age-defying ingredient is one that you must have in your routine – Adenosine! It is commonly found in anti-aging skincare products, and it is the perfect way to jump on the anti-aging train especially as you're approaching your 30s. Adenosine is a naturally occurring substance in our bodies, which is responsible for energy transfer to allow for cellular and muscular functions. In skincare, it is derived from yeast and it works by helping to even out skin texture, fade wrinkles and give it a youthful-looking and smooth appearance.
Adenosine stimulates collagen production. If you recall, collagen is known as the 'fountain of youth' as it helps increase skin elasticity, repairs damaged skin and ultimately helps restore your skin's bouncy, firm and supple complexion. Apart from that, adenosine has been proven to be an effective ingredient in diminishing wrinkles and improving the appearance of age-related skin concerns. THE FACE SHOP Yehwadam Hwansaenggo Ultimate Rejuvenating Eye Cream is a moisturising eye cream made with wild Korean Ginseng, tradiational herbs and white truffle to iliminate dark circles and fine lines. It contains adenosine to protect, firm and plump delicate skin around the eyes which is known to be the first to show visible aging signs.
In an article from the
International Journal of Cosmetic Science
, adenosine has significantly improved skin smoothness, eliminate wrinkles and relieve inflammation by promoting wound healing. Well, that is something that you would want to grab and apply right away on your face right? The good news does not end there, because
adenosine has no side effects
and does not discriminate!
It has also been rated as a 1 on a scale of 1-10 by the Environmental Working Group (EWG)'s which means it poses very minimal risk to health.  So, regardless of whether you have dry, normal, oily or combination skin type, this beauty ingredient is a must-have! Our well-loved
SULWHASOO Timetreasure Renovating Skincare Set
is enriched with adenosine and red pine, two super ingredients that have been scientifically proven to reduce aged cells, deliver deep moisture and rejuvenate skin from within to reveal smooth, dewy and ageless complexion.
Incorporating adenosine into your skincare routine does not only help restore your skin's youthfulness, but it also helps diminish aging signs, firm and lift skin. It is also relatively easy to find, as most anti-aging, restoring or firming moisturisers would usually have it. Sometimes you may find that adenosine is located towards the end of your skincare ingredient list, but not to worry, adenosine packs a powerful dose of benefits even in small amounts. All you need is a small amount to see and feel the multitude of benefits for your skin. After all, who says you cannot age well and beautifully?
Who else here just reached to grab their nearest skincare product to check the ingredient list? We just did! We hope you now have a better understanding of the different hidden gems found in your skincare products that help give your skin a boost of love and care, and help you get closer to achieving your skin goals. Let us know in the comments below which of these gems are part of your daily skincare routine!
Read More K-Beauty BONIIK Blog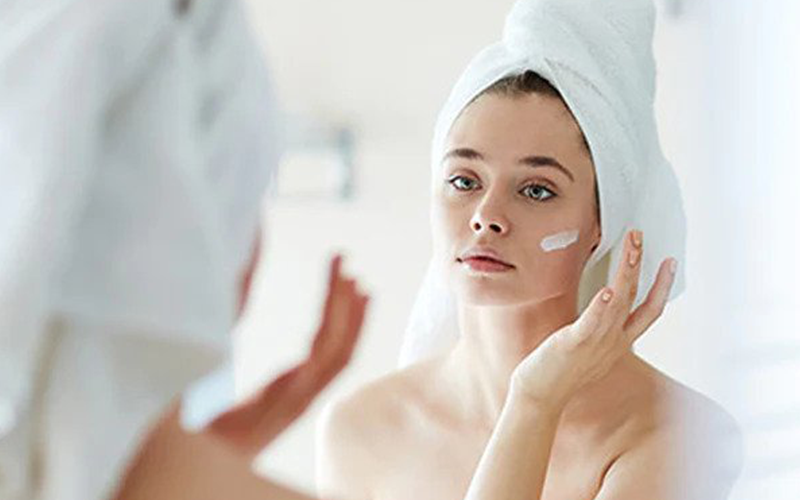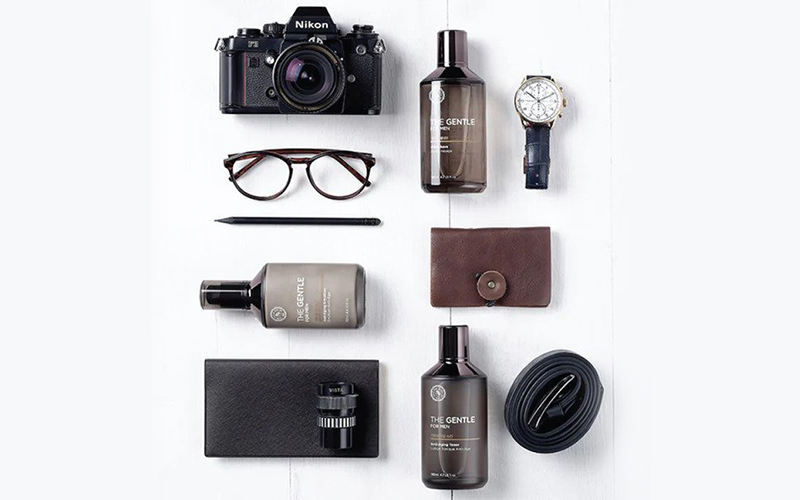 TIPS & TUTORIALS
Gents, put your best face forward with our selection of skincare products specially curated and designed to help you feel and look your best at all times!
Read more