DR. CEURACLE Review: Curing Skin, Caring Beauty
Caring for your skin and curing your skin troubles come hand in hand, particularly when you are looking to achieve that glowy, silky-smooth and flawless complexion without the need to apply makeup.
You may have seen or scrolled past an attractive, facial toner that looks like milk tea somewhere on your social feed? If so, then you are likely to have met the new brand that we are going to introduce you to today – DR. CEURACLE! 
DR. CEURACLE Review
DR. CEURACLE is a Korean skincare brand established in year 2000 with the motto 'curing skin, caring beauty.' This encapsulates the brand's promise of using a combination of natural ingredients, dermatological expertise as well as modern technology to resolve common skin ailments and enhance beauty naturally from within. The brand name comes from a portmanteau of the words 'cosmeceutical' and 'miracle' which puts emphasis on the efficacy of their products, while still being gentle for all skin types including sensitive skin.
When we first came across the Dr Ceuracle brand, we were instantly amazed by their unique formulation that uses some of the best Korean beauty ingredients like propolis, tea tree, Centella asiatica and probiotics which have been proven to help improve skin conditions, restore hydration levels, minimize breakouts and so much more. In addition, by omitting harmful additives such as artificial colourants, parabens, or animal-derived ingredients, DR CEURACLE Australia is able to formulate highly efficacious skincare that delivers visible results. Now you may wonder, is Dr Ceuracle cruelty-free? You will be pleased to hear that all of Dr Ceuracle products are not tested on animals!
Now that we know who Dr Ceuracle are, and why they are so popular, let's explore the most popular Korean skincare lines from Dr. Ceuracle.
DR. CEURACLE Product Review
DR. CEURACLE Vegan Kombucha
DR CEURACLE Vegan Kombucha line was the first that caught our eye, more specifically the Dr Ceuracle kombucha essence. DR CEURACLE Vegan Kombucha Tea Essence is a bi-phased facial toner made with kombucha.
What is kombucha? Kombucha is fermented tea with slight effervescence that provides numerous health benefits. In skincare, its prebiotic and probiotic contents work by enhancing skin barrier through the use of good bacteria to boost skin resilience against external environmental stress while detoxifying impurities for soothed, silky-smooth texture.
At the first glance, we thought we were looking at a tea latte, or a glass of milk tea because of the product's milky texture on top and translucent-looking bottom. When mixed together, it works as an essence toner that delivers lasting moisture into the skin to replenish the hydration that was lost during the process of cleansing your skin. Apart from that, it makes the perfect start to your day time or night time Korean skincare routine to help the absorption of remaining skincare products that you apply onto your skin.
As we know, no skincare routine is ever complete without the addition of a facial moisturizer. For those of you with oily, acne-prone skin, the idea of using moisturizers on top of everything you have layered might sound a little… scary? But hear us out, because we believe Dr Ceuracle kombucha gel cream is about to change the way you see moisturizers! DR CEURACLE Vegan Kombucha Tea Gel Cream is a lightweight, gel-like facial moisturizer that provides deep, lasting hydration into the skin to revive tired, dull and dry complexion. Made with vegan tea complex that consists of both green tea and kombucha, this cooling moisturizer absorbs quickly into the skin, leaving a light layer of moisture barrier to prevent dehydration.
DR. CEURACLE

Royal Vita Propolis

When it comes to natural skincare ingredients, honey and propolis can be considered the 'liquid gold' that delivers a hefty dose of antioxidants, nutrients and moisture to the skin thanks to its amino acid content. Propolis has been used for centuries since ancient times even by Cleopatra to maintain her skin's health and is known to be the secret to her unsurpassed beauty!
DR CEURACLE Royal Vita Propolis line is made with high concentrations of propolis, royal jelly extract and honey to provide rich nourishment to tired, dry, troubled skin which can help eliminate acne-causing bacteria at the same time. DR CEURACLE Royal Vita Propolis 33 Ampoule first appeared to us looking small and cute, but the moment we spread out those few drops over our skin, we knew right away that it is packed with powerful, skin-loving ingredients! The silky, syrup like texture glides over the skin and absorbs easily, leaving a healthy glow instantly.
When paired with DR CEURACLE Royal Vita Propolis 33 Cream, the ampoule and cream work in synergy to provide deep moisture, repair damaged skin barrier and scars while fighting premature aging signs like fine lines and wrinkles! Enriched with niacinamide and vitamin tree, it also adds a touch of illuminated, glowy finish.
DR.

CEURACLE Pro-Balance

Cleansing your face can arguably be a non-negotiable step of every skincare routine, because layering multiple products and impurities in between is a recipe for breakouts and pesky blackheads.  How do we prevent that? By ensuring that your skin is properly cleansed every morning and especially at night before you apply your nighttime skincare routine.
Double cleanse with our favourite cleansing duo – DR CEURACLE Pro Balance Pure Cleansing Oil and DR CEURACLE Pro Balance Creamy Cleansing Foam! Dr Ceuracle Pro Balance Cleansing Oil works by dissolving impurities, residual makeup and sunscreen from the surface of the skin, as well as those trapped within the pores. Using natural, plant oils this makeup remover provides a deep and thorough cleanse without stripping away excess moisture. After using oil cleanser, it is best to follow with a face wash to remove any remaining impurities for clarified and long lasting freshness before proceeding with your remaining skincare steps.
Other DR. CEURACLE Products
Attracted to DR. CEURACLE already? Wait… There's more! If there is one thing that we picked up during La Niña's return this year, it would be to appreciate outdoor activities a little more. Keep your skin protected while you have fun in the sun with Dr Ceuracle sunscreen. For those with skin prone to redness or acne, DR. CEURACLE Cica Regen Vegan Sun is a multi-functional sunscreen that you need to try! Enriched with centella asiatica, this chemical sunscreen keeps your skin soothed, cool and hydrated without sticky residue. Perfect to use even underneath your daily makeup to keep it fresh for longer durations.
On the other hand, if physical sunscreens are your go-to, DR. CEURACLE Pro-Balance Biotics Clear Up Sun combines both physical and chemical formula to provide stronger protection against UV rays. The addition of probiotics complex offers nourishment to enhance skin barrier and elasticity. With its smooth, creamy texture that sinks quickly into the skin, this lightweight dr ceuracle sunscreen can help prepare your skin before makeup application.
Ready to Try DR CEURACLE?
DR. CEURACLE definitely sits on top of our must-try list because of their uniquely formulated K-beauty products that has got us wanting for more. By combining their scientific know-how and using natural ingredients, we can all be assured that we are putting reliable, skin-friendly products on our skin which will deliver visible results in no time!
BONIIK is an official distributor of DR. CEURACLE Australia, and you can shop our collection online or in-stores to help you start your Korean skincare routine or upgrade your beauty regime and fine your new skincare essentials!
Read More K-Beauty BONIIK Blog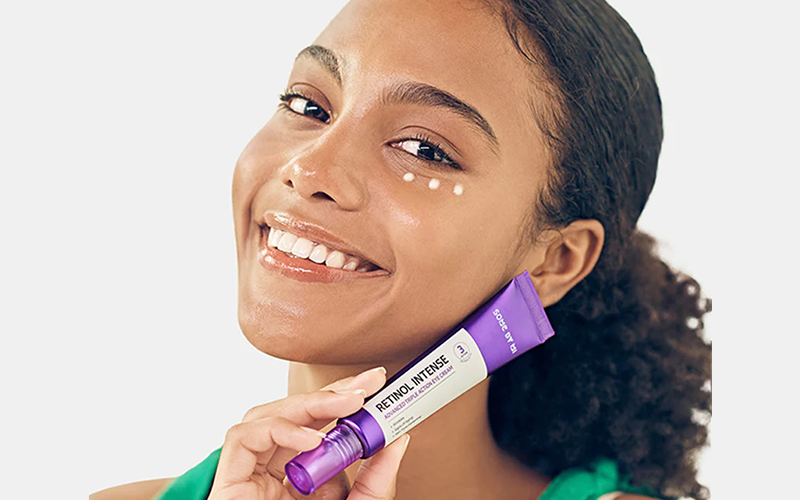 INGREDIENT REVIEWS
Retinol or Vitamin A is a popular ingredient known for its anti-aging properties. But did you know it can benefit all skin types too?
Read more