BY WISHTREND Quad Active Boosting Essence Review
Banish your skin troubles with BY WISHTREND Quad Active Boosting Essence, a gentle yet powerful essence packed with antioxidants and active ingredients that eliminates bacteria, reduce inflammation and keep the skin feeling hydrated and calm.
Main Ingredients
BY WISHTREND Quad Active Boosting Essence is formulated with BY WISHTREND's 3 complex ingredients, Willow Bark extract, Centaurea Cyanus Flower Water and Propolis. Together, these 4 main ingredients are what make up the 'Quad Active' ingredients that exfoliate, control excess sebum, repair and heal damaged skin, prevent scarring while keeping the skin smooth and hydrated. They also relieve inflammation to speed up the skin's recovery process and restore its healthy state.
Texture
This essence has a watery texture that leaves a light and fresh finish on the skin. It absorbs immediately into the skin, almost as though your skin is drinking it up as it is being applied. We like how it gentle and soothing this essence felt on our skin, leaving a thin layer of moisture that makes the skin appear glowing. It is also easy to apply on the skin without stickiness which is perfect for those who dislike heavy, rich skincare products.
How to Incorporate into Your Skincare Routine
Quad Active Boosting Essence can be used in one of several ways. It can be used in lieu of your facial toner as a first step right after cleansing. Our BONIIK found that this essence can also be used to replace facial serums when we want to have a lighter, yet nourishing skincare routine. Finally, on the days when our skin is failing to cooperate, we like to add it as an extra step in between toner and serum for an extra boost of antioxidants and hydration.
For those with troubled, blemished skin, we recommend combining it with BY WISHTREND Polyphenol in Propolis 15% Ampoule to quickly calm down, strengthen and nourish the skin.
Results
There's no doubt that Quad Active Boosting Essence is something we would want to have within reach! While it may seem like an ordinary essence, it is actually loaded with numerous skin-loving antioxidants that help clarify, soften and improve skin texture. It works best for those with blemished, troubled and acne-prone skin as this essence helped in significantly reducing breakouts, prevent acne scars and restoring the skin's health for a luminous, glowing complexion by increasing skin cell regeneration.
Our BONIIK team's favorite feature of this product is its smooth, fast absorbing texture that does not feel sticky or overwhelmingly thick. Not only is the essence perfect when paired with other skincare products, but it is also great to be used on its own. So for anyone who thinks applying many layers of skincare is too much of a hassle, this is the product for you!
Enhance your skin's hydration to the next level and get BY WISHTREND Quad Active Boosting Essence for yourself today! Hurry, you don't want to miss out on this!
Read More K-Beauty BONIIK Blog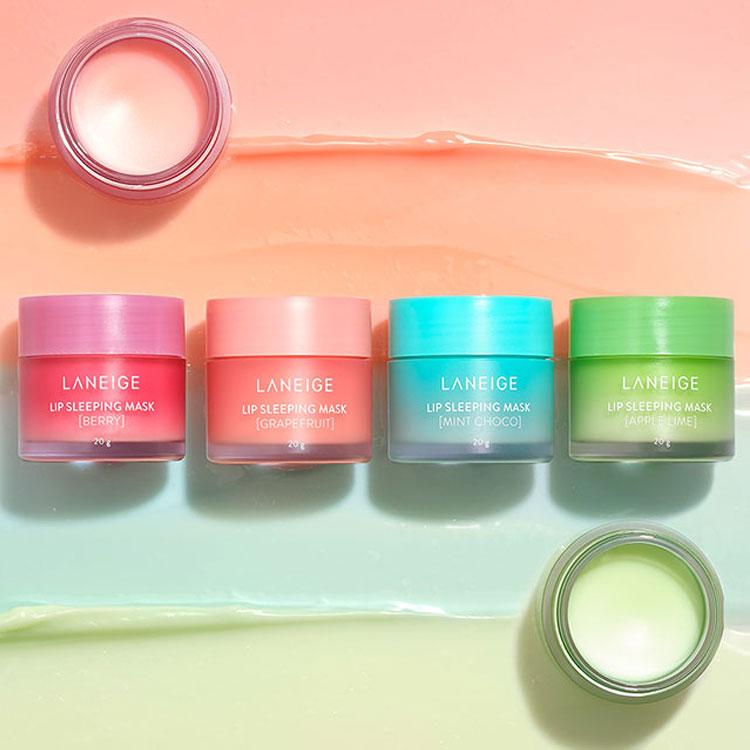 LANEIGE Lip Sleeping Mask Review
Lip masks that work like magic to transform dry, chapped lips to smooth, plump and juicy lips while you sleep! Read our honest review and how it worked for us here.
Read more