DR. JART+ Ceramidin Cream Review
Rescue your skin from dryness with DR. JART+ Ceramidin Cream! Specially made to replenish your skin's moisture and bring back its health, it is no surprise that you would see them flying off the shelves especially in the colder, dryer months!
Main Ingredients
Formulated with 5 types of ceramides, this deeply moisturizing and nourishing cream rebuilds and strengthens your skin barrier to keep your skin moist and soft from sunrise to sunset. Ceramides are naturally occurring substances in the human skin that holds the skin together. But as a result of the skin's natural aging process and external environmental stressors, the skin barrier eventually weakens which leads to problems like flakiness, inflammation and discomfort. That's why it is important to moisturize and nourish your skin to prevent further damage.
Also, our BONIIK team loves how the gentle formula is safe to use on all skin types because it is identical to our own skin. The cream is also dermatologically-tested and safe for use as it does not contain harmful, irritating ingredients.
Texture
Ceramidin cream has a rich, smooth texture that glides on the skin easily and leaves a layer of moisture on the skin. It has a hint of beige colour that blends in with your skin, penetrates quickly and does not leave a greasy residue behind which makes it suitable even underneath makeup. Despite its rich texture that wraps around the skin, it does not feel heavy at all. In fact, you will feel that your skin's moisture and elasticity is being replenished quickly.
How to Incorporate into Your Skincare Routine
Apply a layer of ceramidin cream as a final step of your skincare routine to seal in all the goodness and nutrients from the previous steps. It forms a protective layer of moisture to prevent moisture loss and it shields the skin from external stressors. You can use this moisturizer as part of your daytime or night time routine depending on your skin's needs. If you have extremely dry, flaky or suffer from skin conditions like eczema which worsens in the colder months, we recommend using the entire DR. JART+ Ceramidin range.
If you have normal skin but require extra moisture, you can add in a few drops of ampoule to make the consistency of the moisturizer thinner to suit your needs.
Results
DR. JART+ Ceramidin Cream is a staple if you have dry skin especially as we transition into the colder months. Our skin transformed from being dry, flaky and tight to becoming healthy, dewy and plumper after consistently using the product. Even those suffering from chronic dryness and eczema were happy with the results and approved this product. We highly recommend adding this to your winter skincare routine, no doubt it is hands down the ultimate skin rescuer! 🙌 Thank you DR. JART!
To find out more about DR. JART+ and other skin-loving products, click here.
Feel the results for yourself and get healthy complexion like never before! Get your ceramidin cream now and let us know what you think by leaving us a review on our page!
Read More K-Beauty BONIIK Blog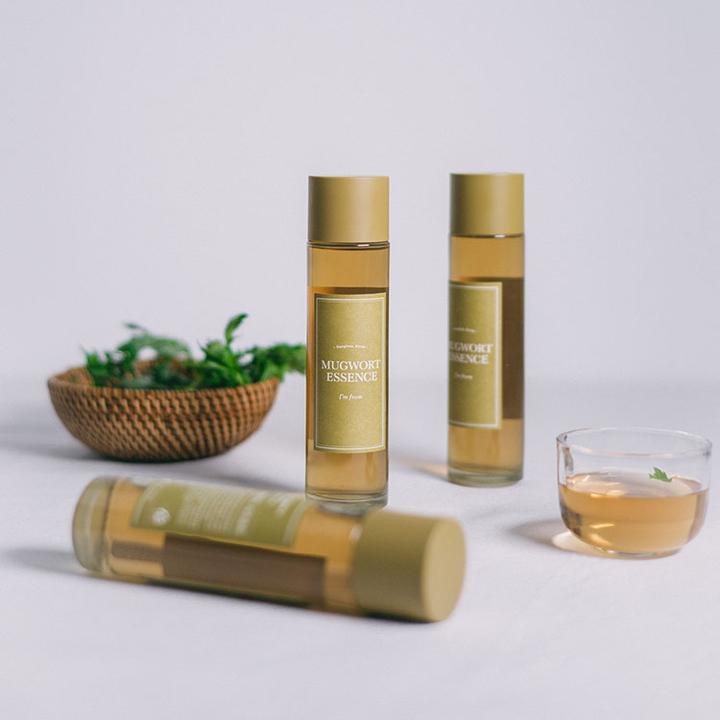 I'M FROM Mugwort Essence Review
A holy grail product that cures various skin ailments from acne, inflammation, redness and dehydration, this is the essence you need for a one-stop solution to your skin problems!
Read more